Meet Our Team
Best-In-Class Talent
At Your Service
The Aesthetic Specialists' team includes some of the most talented medical personnel in the country. Our team members have trained with leading experts around the country and now combine their talents in an extraordinary team that is committed to serving clients in Southlake and the surrounding communities.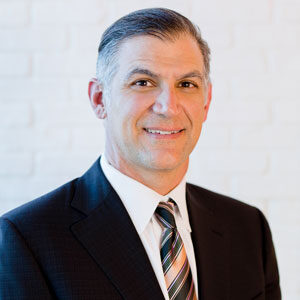 Dr. Jason K. Potter
Medical Director
Dr. Jason K. Potter is a double board-certified plastic surgeon serving the greater Dallas area since 2008. He trained at UTSW Medical Center and has been selected as one of D Magazine's Best Doctors in Dallas eight times. Dr. Potter has assembled a fantastic team of providers at Aesthetic Specialists to offer results-driven treatments. The world-class facility enhances the experience for the clients. When not working, Dr. Potter can be found spending time with Tina, his wife of 26 years, and their three children. He also enjoys skiing, hunting, fishing, and riding around in his rusty old Jeep CJ7. Learn more about his surgical practice
here.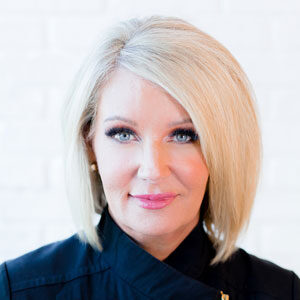 Tina Potter
Chief Operating Officer
Tina proudly holds a business degree in Marketing, Economics, and French but has always been obsessed with all things related to aesthetics, beauty, and fashion. She led a successful career in medical and pharmaceutical sales for many years which allowed her to financially support her husband through all his training! (Dental and medical schools, as well as two residency program!) Tina still loves to learn and share with everyone she meets all the latest and greatest treatments and products that Aesthetic Specialists has to offer. She admits to being a beauty junkie and is not reluctant to say there is not a treatment offered at Aesthetic Specialists she will not try herself! When she's not holding down the fort at the office, you can find her on a beach with her adoring husband and three positively angelic children!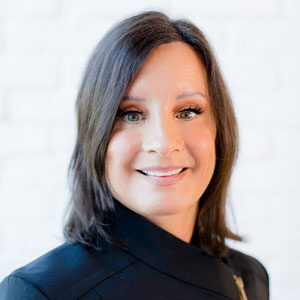 Donna Zabojnik
Assistant Manager
Donna, our assistant manager, comes to us with a long career in the field of plastic surgery and aesthetics. As a former office manager for a world-renowned plastic surgeon, she has spent the last 35 years growing her knowledge and passion for all things aesthetic. Her career has included work with plastic surgery procedures; aesthetics, such as injectables, skin care, and laser treatments; and establishing an ASC. Her favorite part of aesthetics is working every day with a great team in a field that leaves patients/clients looking and feeling ageless, while bringing positive energy to the practice. In her spare time, Donna enjoys physical fitness several times a week; being outdoors; and spending time with family, friends, and her son's Goldendoodle, Dallas.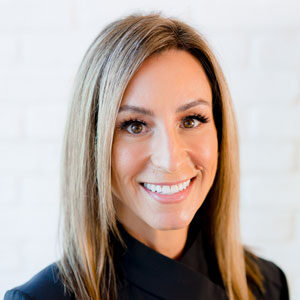 Tana Lundgren
Medical Aesthetician
After obtaining her degree in communications, Tana decided to follow her passion for skincare, trading her blazers and heels for scrubs and gloves. For well over a decade, Tana has been dedicated to helping her clients achieve an outer radiance that reflects their unique beauty within. As a licensed aesthetician and laser technician, she loves performing results-driven procedures that improve and maintain the health of her patients' skin. Some of her favorite treatments to perform are laser skin resurfacing, chemical peels, and microneedling. Tana makes skincare simple by educating her patients on skincare regimens that best fit their lifestyles. In her spare time, Tana loves spending time with her two beautiful daughters, playing tennis, and volunteering in animal rescue.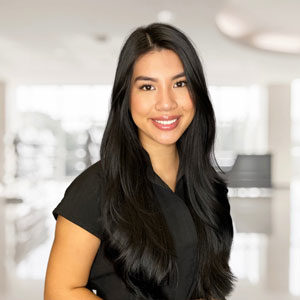 Emily Wonsiewicz, RN
Advance Medical Aesthetic Injector
Emily graduated from Sacred Heart University with a Bachelor of Science in Nursing. While studying, she worked as a patient care technician at Yale Surgical ICU and volunteered for LIFE STAR, their emergency helicopter transport team. Prior to graduation, she completed Yale's Critical Care Residency at their Level 1 Trauma Center. Emily moved to Texas from Connecticut 3 years ago to continue her career as an Advanced Medical Aesthetic Injector with Aesthetic Specialists in Southlake. She believes that aesthetic medicine incorporates both physical and mental health. Her goal is to provide services that will contribute to an increased quality of life, confidence, autonomy, and self-motivation. In Emily's free time, she enjoys skiing, fostering rescue dogs, and volunteering for Make-A-Wish Foundation.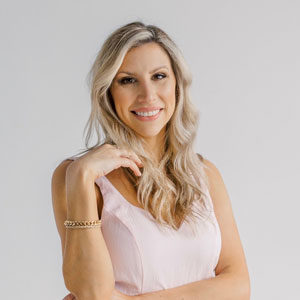 Brittany Dalke
Office Manager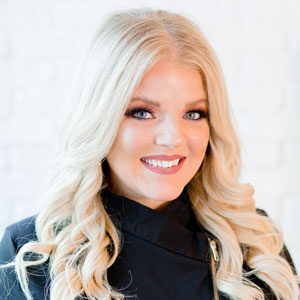 Heather Self
Medical Aesthetician
Heather has been in love with aesthetics since 2007. As a licensed aesthetician and certified laser hair professional, she is a product junkie who loves to "geek out" on the science behind all things skin-related. She combines her experience and training in medical spas, dermatology, plastic surgery, and luxury day spas to educate her patients on how to love their skin and get results! Some of her favorite treatments include laser resurfacing, HydraFacial, and CoolSculpting. (Did you know that she's master trained and in the top 1% of CoolSculpting providers in the US and Canada?) Heather is a wife and mom to two beautiful girls. When she's not working, she enjoys spending time with family; getting lost on Instagram; and taking care of her dogs, cats, and chickens.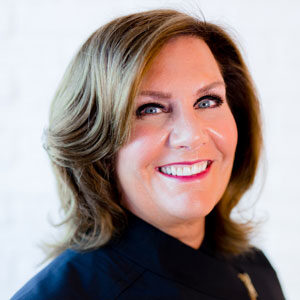 Lynne Hein
Client Concierge
Lynne is a displaced Northerner, a Navy wife, and a mom to four amazing kids who landed in Southlake, TX with her family and has been proud to be part of this amazing Dragon community for the last five years. Prior to arriving in Texas, Lynne lived all over the country and in London, England. Her husband learned to accept her obsession with health and beauty after noticing boxes of products coming in the door from her previously favorite medspa in London…after she moved back stateside. Lynne is ecstatic to be a client concierge at her new favorite medspa—Aesthetic Specialists! Aesthetic Specialists has the #BestTeamEver assembled and ready to service Dragon Nation and beyond with top industry providers and products to meet your every goal. Pop in and say hello to Lynne today and let her get you started looking and feeling your very best! When Lynne isn't working, she can be found volunteering at the Dragon Den, staging homes, and continuing to smuggle new skincare products past her husband.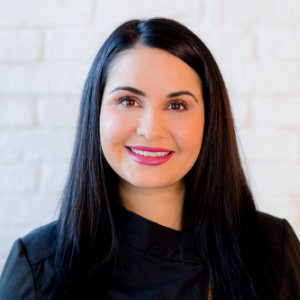 Reyna Gay
Client Concierge
Reyna has had a passion for aesthetics from a very young age. Having experienced personal skincare struggles and concerns throughout her own life, Reyna brings an abundance of insight and empathy when assisting clients with all things related to their own skincare needs at Aesthetic Specialists. Reyna has several years of working in Plastic Surgery and Medical Aesthetics which make her an excellent fit and asset to the Aesthetic Specialists' team. Reyna continues to expand her knowledge of procedures and treatments and truly enjoys partnering with clients to meet their skincare goals. Outside of work, Reyna enjoys spending time with her family. She also loves to cook and stay active!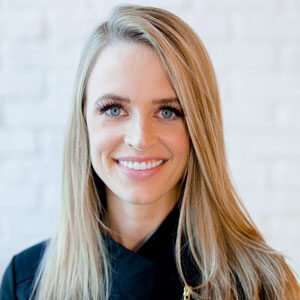 Kristen Kirby
APRN, FNP-C
Kristen is an aesthetic nurse practitioner, offering clients both injectables and laser treatments to enhance their natural beauty. She received her Master of Science in nursing from Texas Woman's University and trained in aesthetics and postoperative plastic surgery at Dallas Plastic Surgery Institute. Her passion for skin health and staying on top of cutting-edge products and treatments compelled her to pursue a career in aesthetic nursing after previously working in the ICU and inpatient settings. Kristen is a proud Texas Longhorn alumna and Dallas native, where she currently resides with her husband and son. On the weekends, you can often find her in a Pilates class or relaxing at the lake with her family.